Karen Young's NUMBER ONE thing parents need to know
Categories: Mental Health
If your child or adolescent has experienced anxiety, you've probably heard of Karen Young. It's how many of us find her, the light at the end of a long and gloomy tunnel full of late-night scrolling, searching for answers to help our kids. Karen Young's Hey Sigmund blog has a whole lot of answers, as millions of readers across the world can testify to.
Karen Young and Hey Sigmund operate according to the same principles that ParentTV does: People need clear, smart, up-to-date and research-based information. They don't need opinions, but facts, especially when it comes to helping our kids through their hard bits. Science wins over speculation, every time, can we get an amen? Karen Young began as a psychologist, and her career has evolved into a mix of speaking and consulting with government bodies, schools and other organisations on child and adolescent anxiety and neurodevelopment. She's made a whole bunch of videos for ParentTV on topics that those of you with tweens and teens will probably be familiar with, like Strengthening teens against peer pressure, Why teens will often be driven towards risky behaviour, and Teens and depression. She's also written books about anxiety for the littler ones, Hey Awesome and Hey Warrior.
For our ParentTV book, Parents, this is the one thing you need to know, Karen wrote a chapter called How to nurture courage in children, and it's the best possible mix of empathetic support for parents and gentle prodding towards the next step forward. In fact, that's pretty much how she suggests we can help anxious kids, too. When you think about it, we ask these kids to have courage every day. We don't always call it that, but that's what it is, when you're anxious. Firsts, new things, different and hard things, things that scare and challenge and stretch even the most robust of kids. The bravery required to meet these things doesn't always come easily to anxious little souls. But, we can help them.
Karen tells us how!
Notable quotable:
It's okay if the move toward courage takes time. Building brave, beautiful humans into braver, stronger, more resilient ones takes time. The truth is our children are slaying their own dragons every day. All the courage they need is already inside them. Our job as their important adults is to usher that courage into the light, so they can know that it will be there whenever they need it, whether they feel it or not.

Karen Young
We recommend this top video from Karen: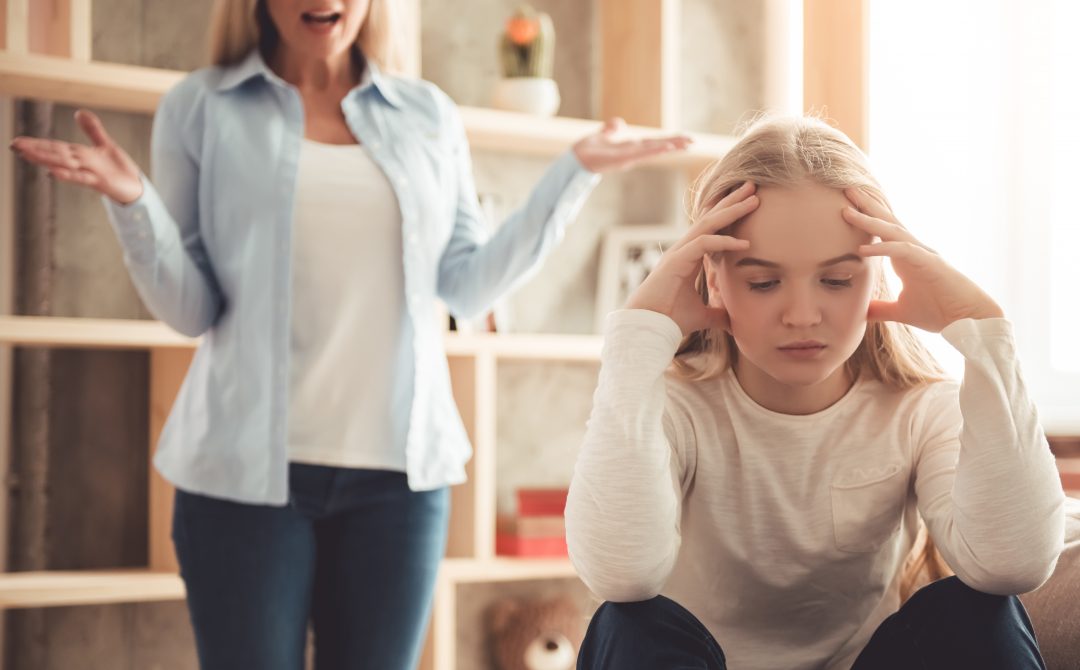 Teenage flare ups: Why they happen and how to deal with them
The incomplete development of the teenage brain means they'll often misinterpret everyday communication. Understanding this as parents can help us to communicate more effectively with our adolescents and reduce the number of flare-ups or arguments we have with them
---
For a limited time only, sign up to ParentTV and you'll get a free copy of Parents, this is the one thing you need to know, published by Affirm Press and edited by ParentTV's very own Sam Jockel and Kerri Ryan. You'll also get access to the hundreds of fantastic videos on the ParentTV site, from Karen and other experts like Dr Jodie Lowinger and Justin Coulson. For every question you could have about kids and their development, there's a video from an expert answering it on ParentTV.